Why Do You Need To Hire A Roofing Service Provider?
Is your roof leaking and severely damaged by water? If that is the case, then you need to hire a roofing service providing company today to get a new roof. Living under the damaged roofs can be a painful affair if there is perennial leakage from the broken rooftop with. If you select the right roofing service provider, then you will get premium service without burning a hole in your pocket. There is several roofing services providing companies in the market that can make things a bit confusing for you. But not if you read the online reviews. You must select a company that has a lot of positive reviews. A good company will have years of experience and will pay attention even to minute details.
Another important factor to keep in mind is to select a roofing service provider who will keep your premises clean and will respect your boundaries.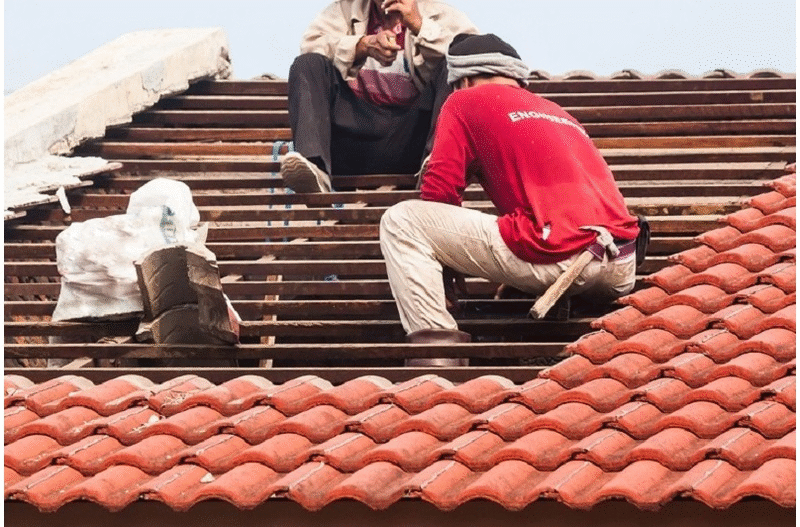 Can You Get Roofing Done For All Kinds Of Places?
The answer is yes as there are several companies that provide commercial as well residential roofing service. Commercial roofing can be a bit tricky as there are a few things that has to be looked after. There are several government restrictions that need to be followed. A good roofing service provider will also keep in mind WHS and other high risk factors. Some companies cover insurance for product as well as public liability. If you get roofing done from a reliable company, it will be to your advantage in future as you won't have to spend money on future maintenance. Residential roofing is comparatively less tricky as a lot of guidelines that needed to be followed in case of commercial buildings are not present in this case.
Perks Of Getting Roof Conversions
If you are not happy with your tile roof then you can get a roof conversion from any roofing service providing company. A lot of consumers prefer a metal roof as it proves to be beneficial in the long run.
There are several threats involved in case of metal roof conversion but a good professional in the field of the roofing will look after it. Several risk factors along with the weather forecast need to be kept in mind during the conversion process.
Metal roofs are much more sturdy in comparison to any other kind of roofs. They come in various shapes and colours. Not only are they durable but they can also reduce your maintenance costs.
Metal roofs are more compatible with the harsh weather of Australia. Even after several years, metal roofs will look brand new if the conversion process is carried out by a good roofing service provider.
Several Other Services Related To Roofing
Apart from roof conversions, roofing service experts can also install gutters and pipelines for your roof. It might not seem important but a good drainage system results in long-lasting house. If the system is not suitable for the roof, rainwater will get accumulated and can cause severe water damage. You can also ask these roofing service professionals to install gutter guards for your roof. It will help to stop the leaves from getting accumulated in your gutter and reduce potential fire threats.
Conclusion
You need to take your time before you select the right roofing service provider. There are several companies that provide a consultation before starting the work. If you want, you can contact them and clear all your doubts. Even if you plan to sell your house, you need to get your roof fixed in order to increase its price. A roof makes up almost 40 % of a house so you should not ignore it.