Steps to Search for the Best Photography Courses Online
n recent years, photography has truly become a major subject of interest among a large section of the population. It is amongst those career options which relies mostly on creativity and talent. However, you still need to work on the technical skills and that comes with a professional degree. Today there are many institutes offering online photography courses. For this, you need to have a basic educational qualification. These courses are not only for the ones who are newly entering this field but at the same time, the professionals who are willing to learn something new can pursue these courses. In order to learn the methods and technicalities, it is always best to sign up for professional photography courses to get a holistic training that will help you understand the entire process and make you more confident in your skills. However, given the fact that there are a lot of photography courses and workshops everywhere, how do we choose the one that will be the best for us? Here are a few steps to help you with that decision.
Tips to Choose the Best Online Photography Courses
Choose a Specialization - In order to get the best training and guidance, it is important first to figure out what kind of photography or techniques you wish to learn and look for photography courses that cater to those specializations. There are different courses that have emerged today, like conceptual photography, fashion photography, product photography, wildlife photography, etc. All these need different technical skills in addition to the creative skill that you have. Enrolling for specialized courses will make sure that you develop them perfectly. If you want to learn about the basics, then select a particular course that concentrates heavily on that subject.
Consult Your Peers - Taking help of peers who have pursued this course earlier will always be beneficial. You can take recommendations from them. Consult them about their experiences and what they liked or did not like about the courses they took. Moreover, there are several online forums where photographers from around the world connect with each other and share their photographs and stories. You can join one of these platforms and get different perspectives and ideas which will definitely help you with your decision.
Consult the Institute - You also need to check with the institute about the course. A good institute has a counselor who will guide you in the process of enrollment and its future. Do not hesitate to contact the institute or the platform that is providing photography courses and have all your questions answered. It often happens that the popular and good courses do not advertise much since they are in such high demand but the bad ones can be found advertising all across the internet. To save yourself from a bad experience it is best to get in touch with these teachers and institutes and get a clear understanding of their classes, fee structure, training approach and more. See if it suits your requirements and then sign up.
Review and Feedback - Before signing up for photography courses, make sure you review the photographs taken by the teachers of the institute and see if they are actually to your liking. If they are not that good, then definitely do not invest your money there. Moreover, different photographers have different styles and techniques. While it is okay to nurture your own style, you should not learn someone else's fixed style and let it dominate over your own. Therefore, go to a teacher who has in-depth understanding of all styles and techniques which will help you develop your own vision and make you more versatile. Also, look for feedback from old students who have taken that particular online course and get detailed information about their experience as it will help you in your decision.
Important Qualities To Become an Expert Photographer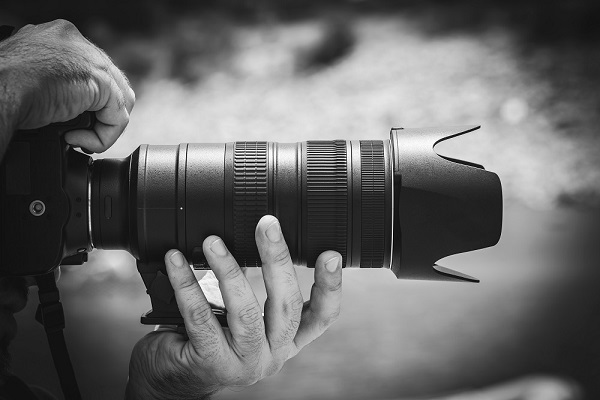 In addition to enrolling for this course, it is important that you must also have some qualities which will make you stand out of the league:
Computer skills - If you want to make a career in this field it's important that you must have some computer skills like Photoshop, Adobe, and other photo-editing tools that will make your work technically more sound than the others.
Creative skills - Not to miss, this is the most important skill that one must have. Having creative skills ensure that you are able to capture the moment just right.
An Eye for Details - Well, if you want your study in photography to be worth time and money, you must have an eye for detail, a photographer should not miss any moment and capture it instantly.
Business Skills - In addition to learning photography and technical skills, it is important that you must learn how to promote your art and make it reach others. You must know to reach out to prospective clients.
These are some of the most important tips that will help you find the best photography courses online. Keep these in mind when you look for suitable courses and you will definitely find the one that suits your needs.
Recent Articles -
Top Photography Schools read more