Providing a better healthcare for patients with hospital information system
A hospital offers different types of treatment services for patients enabling them to plan their lives accordingly. However, a large sized hospital may face problems in running their operations owing to lack of infrastructure facilities. The information technologies play a key role in enhancing the overall functions of a clinic with advanced features. They even help to take the operations to the next levels thereby showing ways to focus more on their goals significantly. Moreover, they contribute more to improve services of a hospital with cutting-edge technologies.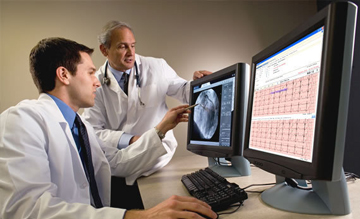 The importance of installing software products in a hospital
Managing patients in a hospital involve several challenges and hospital administration should give more importance to software products. This is because they provide ways to ensure a better care for patients with the latest features. On the other hand, there are different types of software products available in the markets which aim at fulfilling the expectations of patients and doctors as well as working staffs. It is an important one to know more about software applications in detail before installing them. Furthermore, hospitals can plan and schedule their daily works easily with them.
Getting more ideas about hospital information system
A hospital information management system (HIMS) utilizes software techniques that give ways to meet essential needs in the administration process. Modern HIS systems come with many tools enabling a hospital to experience the desired results. They even provide methods to connect with various departments such as laboratory, pharmacy, radiology, pathology, nursing, and so on. In addition, they streamline processes within a hospital by enhancing the efficiency levels of staffs. HIS enables clinics to cut-down their costs significantly that help to earn high profits. It is necessary to choose a system which fits a hospital.
Benefits of a hospital information system
Having a good HIS will offer numerous benefits to a hospital thereby helping to improve the business to a large extent. Some of them include:
Lowers transcription errors
Reduces the duplication of information entries
Eliminates the mistakes of employees
Allows clinic staffs to register, maintain, and track patients anytime
Integrates with third party information systems.
Enables hospital employees to generate reports in quick turnaround time
Simplifies clinical and financial processes
Enhances patient care & safety
Increases overall productivity of clinic staffs
Let clinics improve decision making skills
Insurance and other legal claims
What are the features offered by HIS?
HIS comes with several features that offer solutions for various problems. Some of them include OT management, business intelligence, inventory management, general ledger, consultation with doctors, attendance recording, MIS, housekeeping, laundry, payroll, diet, kitchen, ward management, patient billing, emergency care, in-patient management, HR management, emergency care, and so on. It is web-based application that plays a key role in improving the patient satisfaction. The system makes feasible methods to monitor the performance levels of employees efficiently. Besides that, it is an excellent choice for engaging patients while taking care of them. HIS is typically divided into modules that can automate each and every department.
How to choose the best HIS?
There are several things to consider while buying a hospital information system for the first time. Some of them include modules, costs, the reputation of a manufacturer or vendor, flexibility, warranty, and so on. A hospital should read the reviews of software products provided by a vendor in detail for choosing the right one accordingly. It should also get guidelines from experts before purchasing a product. Hospitals should evaluate their needs and other things whenever they need to install an information system that can help to avoid complications.
Finding the right HIS vendor
Most vendors cover free demo version for hospitals allowing them to validate the product specifications with ease. It is essential to check whether a vendor offers a system with customization options or not. This is because customization can automate everything in a hospital as per the workflow. A hospital should anticipate its growth before buying a software system. It is imperative to select a vendor who can integrate the software into existing ones. The hospitals should evaluate the costs related to maintenance, taxation, documentation, post-sales training, installation, and so on.
Ordering HIS online at estimated budgets
A hospital should check the credentials, certificates, and referrals before buying a software system. It is advisable to compare the top hospital information system manufacturers online for selecting the best one among them accordingly. The hospitals can also visit their official websites for ordering a system based on the choices. Also, a hospital can even send its details to a vendor for gathering more about a product briefly. Many vendors offer excellent customer support for hospitals enabling them to run the operations without any hassles. They provide free quotes for those who want to order a system at estimated budgets to manage a clinic in multiple locations.