Popular Food Preparations In A Thai Restaurant
People around the globe have different taste in food. Some like to experiment with food whereas others like it the traditional way. Some like Indian cuisine whereas few like Chinese or Thai cuisine or other continental food. Thai food has now become a hot favorite all over the world. Having food in a Thai restaurant has become a trend. Thai food became well known from the 1960s.
Thai cuisine is the national cuisine of Thailand. Thai food is lightly prepared, emphasizing on aromatic spices. Thai food also emphasizes on presentation to attract food lovers. A lot of hard work goes into preparing Thai cuisine, keeping in mind color, texture and food value. Thai food includes a lot of medicinal ingredients.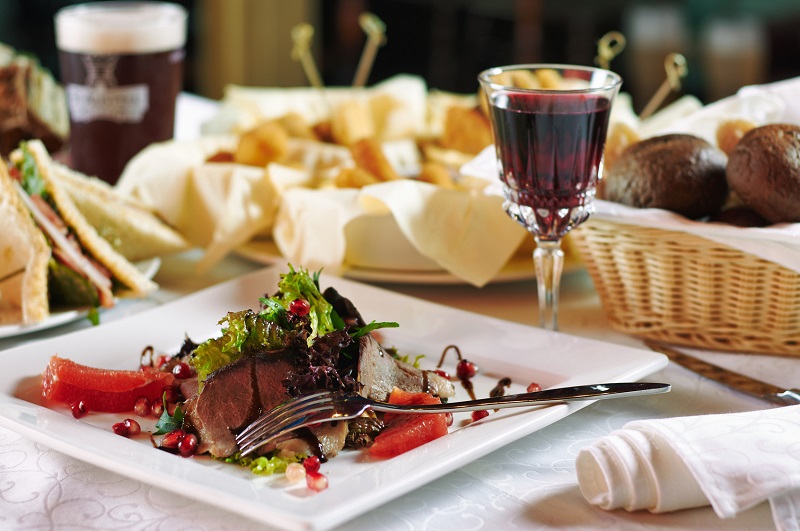 Thai food comes in four main seasonings, sweet, sour, spicy and salty. Food items in a Thai restaurant vary from snacks to desserts. It is said that the Chinese brought noodles to Thailand but now it has become part of a staple Thai cuisine. Thai cuisine is also influenced by Indian spices but still maintaining its unique flavor. Thai food is cooked using herbs, holy basil, lemongrass and Thai ginger
Top Tom Yum Goong: This is among the best sellers in a Thai restaurant. It is rich in Thai aroma and is cooked using chilies, lime leaves, lemongrass, Thai ginger, shallots, lime juice and fish sauce to make a rich and creamy Shrimp Soup. It is served hot and is authentically Thai.
Tom Kha kai: This is also a soup but prepared with chicken. It is cooked using spicy chilies, shallots, strips of chicken, lemongrass and thinly sliced Thai ginger also known as galangal. It has a sweet yet enchanting smell.
Som Tum: This is a spicy green papaya salad and cooked using garlic, green beans, cherry tomatoes, chilies and shredded raw papaya. Some restaurants mix crab and shrimp with it. It has a sweet-sour-spicy taste.
Pad Thai: This dish is also a hot favorite in a Thai restaurant. It comprises of stir-fried noodles with beansprouts, onion and eggs. It is cooked in a traditional hot wok. Served with condiments like ground peanuts, fish sauce, sugar and chili powder, it satisfies the taste buds completely.
Khao Pad: This dish is simple fried rice mixed with eggs, onion and herbs to give it an authentic Thai flavor and aroma. Some restaurants also add chicken, vegetables, prawns and crabs to this otherwise is a simple dish. In Thailand, even a simple dish is garnished and presented uniquely.
Laab: This is a spicy salad available in a variety of styles including mushroom, pork and chicken. People with a sweet tooth should avoid this dish as it is over the counter spicy.
Pad See Eiw: This dish consists of thick rice noodles cooked in soy sauce. It is stir-fried with vegetables, chicken, pork and beef. The choice of meat and fish depends on the customers. Pad Thai and Pad See Eiw are the most ordered dishes of a Thai restaurant.
Pad Krapow: This is a spicy dish prepared with either chicken or pork and stir-fried with Thai basil and plenty of chilies. It has a sharp peppery flavor.
Panang: This is a famous Thai curry and very popular in a Thai restaurant. It is less spicy with a mild taste and famous among tourists.
Gai Tod: This Fried Chicken dish is extremely popular in Thailand. The chicken wings are deep-fried after being marinated in spices and rice flour. In an authentic Thai restaurant, Gai Tod is served with a dipping sauce called "Nam Jim".
The above-mentioned dishes are all non-vegetarian, but Thai restaurants also abound in vegetarian dishes. The Next time you visit a Thai restaurant don't forget to order your favorite dish from the above list.